About LED pir motion sensor outdoor garden detection wall light
The ultimate energy saving light
If you're getting home in the dark, you don't want to be fumbling for your keys and stumbling up your front steps, but you also don't want to be leaving the light on all day and wasting expensive electricity. Our Solar Powered Motion Sensor LED Flood Light is the perfect solution – it uses no electricity and turns on whenever you or anyone else approaches your house!
Works day and night to provide light!
During the day, the solar panel soaks up the sun and charges the rechargeable batteries that keep the light working throughout the night. When darkness falls, the passive infrared sensor can detect movements up to 13 metres away, within a 120 degree radius, keeping you and your house safe from the perils of darkness!
A great security device that costs nothing to run.
You never know who is lurking around outside in the dark… that is, until they trigger the Solar Powered Motion Sensor LED Flood Light! Never again will you have to worry that someone is creeping around your house – the Sensor LED Light will light up when someone is outside, warning you and deterring them from coming any closer!
When looking for an motion sensor outdoor garden detection wall light, you might be facing a choice – whether to install a regular, wired motion sensor light or go for the solar option. Some time ago, the decision was easy – install a wired motion sensor light, as there were very few reliable solar lights on the market. But now the situation has changed a lot due to the growing popularity of solar panels and renewable energy and you might find that electronics stores and internet shops even offer more solar motion sensor lights than regular fixtures.
So why should you choose solar motion sensor lights instead of regular, wired outdoor motion sensor lights?
solar motion sensor light More options where to install the lighting. solar motion sensor lights run purely on energy collected from the sun using a solar panel, so it can be installed practically anywhere where the sun can reach the panel.
Free energy. This one is pretty obvious as solar energy is free for everyone. Solar lights will definitely reduce your electricity bills because you won't need to pay for electricity to run solar lighting.
Fast and easy installation. Because solar lighting usually consists of two (lighting fixture and solar panel) or three (lighting fixture, separate motion sensor, solar panel) parts that all are connected with a single cable, installation of these lights is super easy and takes a little time.
Less hassle to reinstall the light in other places. Based on the previous point, it is also easy to reinstall solar lighting in another place because the lighting isn't attached to the grid.
Use renewable/green energy. Using renewable energy not only helps you save some money in the long run but also is good for the environment.
Lots of different options to choose from. Solar lighting product range has grown rapidly in the previous years, and now you can choose from small solar accent lights, motion-activated security lights, and landscape lights, to powerful solutions for large areas such as sports stadiums.
Led Pir motion sensor outdoor garden detection wall light
Qty:60 leds
Powered:Solar
Sensor:Motion sensor
Use for:Garden,Doorway,Park,etc Solar Sensor light is an efficient and easy way to provide movement activated security lighting(equivalent to mains brightness)where mains power does not exist,even in the depths of the winter.
Features:
Solar powered Long time use It can be used as a normal light or a security light CE/ROSH certificate
Specification:
Model:BL-SSL-A60
Name:60LEDS Solar Lights Outdoor, Waterproof Solar Powered Motion Sensor Light
1.Solar panel:1W/9V Amorphous silicon
2.Rechargeable Battery:5pcsX1.2V 900 MAH Ni-MH
3.Material:Aluminum Alloy and ABS
4.Work Mode:Light-Up as motion detected
5.Light source: 60pcs bright white LED Blubs
Parts List
1. Lamp
2. Solar Panel (5M Wire)
3. Expansion Screw
4. 60 LEDs
5. Battery Housing
6. Motion Detector head
7. U-Shaped Mounting Plate
8. ON/OFF/AUTO Switch
9. Battery Housing Outlet
10. Solar Panel Mounting Bracket
11. LUX Adjusting Dial (Shown in Fig 7)
12. SENS Adjusting Dial (Shown in Fig 7)
13. Time Adjusting Dial (Shown in Fig 7)
14. NI-HM Battery (Not Shown)
Solar Panel Wall or Deck Mounted
1. Secure bracket to solar panel with screw provided as shown in Fig 5.
2. Set bracket on surface and secure in place with larger screws provided as shown in Fig 6.
3. Adjust angle of solar panel to ensure it receives optimum sunlight.
Note: The Solar Panel is equipped with a 5 meter cord so both units can be installed up to 5 meters apart.
Lamp Installation
1. Using 'U' shaped mounting plate located to the rear of the lamp to mark where you want to install the lamp (7) Fig 1.
2. Make sure this is clear of obstacles such as cables and electric lines.
3. Secure lamp to the wall with screws provided.
4. Carefully route the power cord from the solar panel to the lamp and plug it into the battery housing input.
5. Adjust the motion sensor so that it faces the area where motion is most likely to be detected. You can move it up and down by adjusting the screw on the neck of the motion detector.
Note: Lamp unit should be mounted 2 – 3 meters (6.5 – 9.8ft) from the ground to ensure motion detection is optimised.
Operation
1. Located on the front of the light there is a switch with 3 positions. (8) Fig 4.
a. 'Auto' – When the switch is in the 'Auto' position the 60 LED Solar Security Light will turn on automatically at night once motion is detected
b. 'On' – When the switch is in the 'On' position the light will remain on and can be used as a regular light.
c. 'Off' – When the switch is in the 'Off' position the light will remain off and will not detect any movement.
2. Allow 60 LED Solar Security Light to charge for at least 3 days with the switch in the 'Off' position.
How to use Control Dials (See Fig 7)
The 60 LED Solar Security Light has 3 different control dials which allow you to adjust the settings.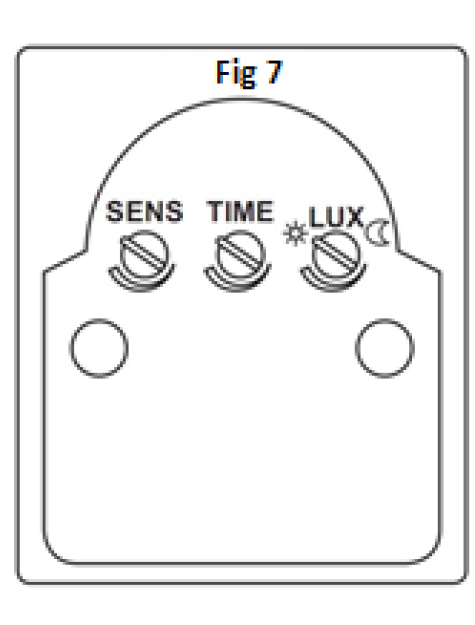 Sensitivity to Light (Lux)
1.The lights duration once motion has been detected (Time)
2.Sensitivity to motion (Sens)
Lux
1.This is the level of darkness reached before the light turns on
2.If set to maximum level the light will turn on in most situations ranging from
3.dusk to daylight.
If set to minimum the sensor will only trigger when it's dark. This is the most ideal position for general evening and night operation.
Time
1.The Time adjusting dial will set the duration of time the light will stay illuminated for after motion has been detected.
2.The time can be adjusted from 8 seconds up to 2 minutes.
3.Rotating the dial clockwise will extend the time the lamp is illuminated.
Sens
This determines the range of the motion detector
1.Mid Position – Normal Setting
2.Maximum position – Maximises sensors range (5 Meters [16.4ft]). (Fig 8 and 9)
Full Installation Support



Listen to what Our Clients Say About Our LED Street Lights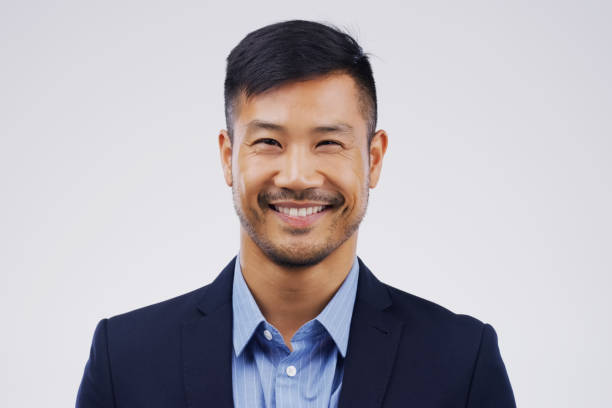 The street lights are very bright and light up a large area have them hooked up to dusk to dawn and work very well.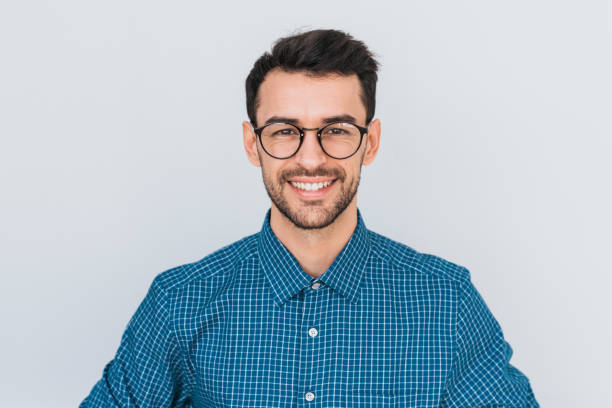 This solar street light exceeded all expectations for the price. Installed in January when the days are short and the nights are long. Even on overcast days the solar panel will top the battery off. Automatically comes on at dusk and goes off at sunrise.